Trip to Enjoy Local Food in a Market and a Castle Tower & Town Walk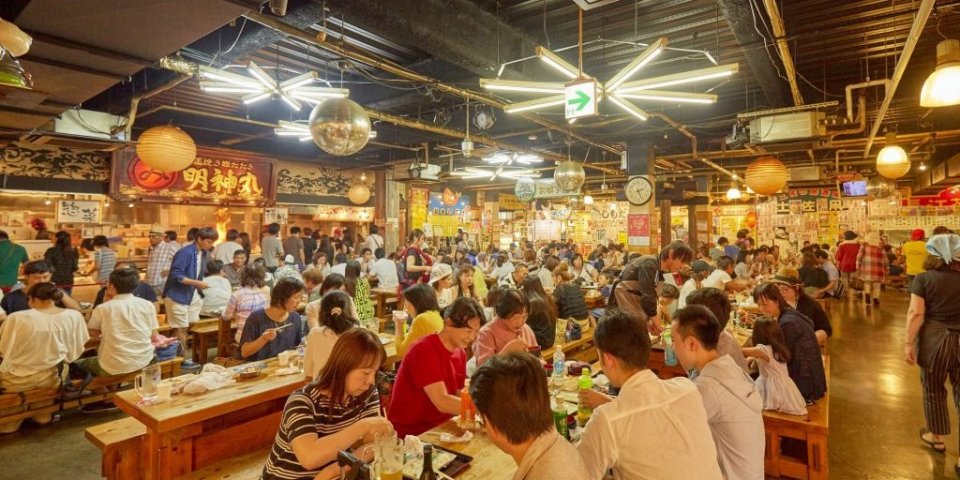 This is a four-day and three-night course that takes you around a village where there is harmony between the historic streets and nature and then allows you to savor local food in the market
25 minutes by train from Matsuyama Station

1
Matsuyama Castle
Matsuyama Castle, in the style of the Momoyama period, is one of Japan's few original surviving castles. Its 21 buildings are listed as Important Cultural Properties, and the castle is regarded as one of the three best 'Renritsu-shiki Hirayama-jiro' (Renritsu-shiki: an architectural style where the top castle tower is in the centre with smaller towers on either side; Hirayama-jiro: a castle built on a hill on a plain). The towers are all connected to defend the main castle building. The castle is a well-known symbol of Matsuyama and is written about in the prologue of the novel, "Clouds Above the Hill" by Ryotaro Shiba. It has been and will be guarding the city of Matsuyama for centuries!
2
Okaido
*The images of the food are for illustrative purposes only
10 minutes by car

3
Kumanosan Ishite-ji Temple
This temple is No. 51 of the 88 temples of the Shikoku Pilgrimage. Many tourists come to visit the famously mysterious temple in addition to those on the pilgrimage. The temple is home to a number of famous buildings such as the Niomon Gate, a designated national treasure, and the temple's main hall, bell tower and pagoda, designated Important Cultural Properties. Other popular sights include a goddess for safe childbirth, a treasure house, the Mantra cave, and an inner temple. There is something for everyone at Ishite-ji and something new to discover with each visit.
20 minutes by car to Matsuyama Station, 25 minutes by train to Uchiko Station from Matsuyama Station and then 20 minutes on foot
4
Traditional Streets of the Yokaichi-Gokoku Areas
The old streets of the Yokaichi-Gokoku areas are lined with merchant houses, warehouses, and private residences from the late Edo, Meiji and Taisho periods. The areas are designated as 'Important Preservation Districts' thanks to the array of traditional local architecture on display. Enjoy rambling through the town with a pleasant breeze at your back while appreciating the continued lifestyles of the local residents. Unique and creative decorations can be seen on each building in this old-fashioned neighbourhood.
5
Uchiko-Za
This theatre has been a centre of amusement for people in Uchiko from the Taisho period. The old building was saved from demolition and restored by dedicated local residents and today has become a versatile and well-used local venue. The inside of the theatre and backstage area can be explored on the days when there are no performances. Experience the life of a star actor standing on the main stage or Hanamichi (platforms running behind and through the audience) or have a seat in the Masu-seki (box seats) and appreciate the history of this prosperous theatre.
6
Uchiko Accommodation
*The images of the accommodation facilities are for illustrative purposes only
55 minutes by train to Uwajima Station from Uchiko Station and then 20 minutes on foot

7
Uwajima Castle
Uwajima Castle, along with Matsuyama Castle, is one of Japan's twelve originally surviving castles. Once a strong fortress facing Uwajima Bay, the castle is enclosed within an irregular pentagon-shaped land area. The castle was built by Takatora Todo, a feudal lord known for his excellence in castle design. With steep flights of stone steps along its enormous stone walls, the three-storey, triple-layer castle tower stands prominently on a hill top. Inside the castle, you can enjoy the wooden interiors along with views of Uwajima city and Uwajima Bay in the distance.
8
Uwajima Station
*The images of the food are for illustrative purposes only
9
Nametoko Gorge (Summer only)
Originating in France, canyoning is an activity in which participants traverse canyons using a range of techniques including sliding down natural chutes, jumping into waterfalls and descending gorges by rope. Nametoko Gorge is located at Mt. Onigajo in the southwest of Shikoku, a scenic place on one of the tributaries of the Shimanto River. The gorge is renowned as one of the best canyoning spots in Japan with lots of slides and uninterrupted smooth rocks of granite. There is no more thrilling experience than sliding down superb scenery such as Yukiwa Falls, designated as one of the best 100 waterfalls in Japan. Friendly instructors are on hand to offer advice so that even beginners can enjoy this natural adventure sport.
10
Shimanto River
The 196-km Shimanto River, whose headwaters are on Mt. Irazu in Tsuno Town, is the longest river in Shikoku and is known as "Japan's last remaining limpid stream." You can see the relationship between the river and local residents who live in harmony with nature amid landscapes that vary from season to season. The Agency for Cultural Affairs has designated the entire Shimanto River basin as an "Important Cultural Landscape."
Another local attraction is "Chinkabashi" – a submersible bridge without railings that sink below the water in a swollen river -- spanning the river. The 291.6-meter Sada Chinkabashi is the closest to the river's mouth and the longest of all these bridges. A large number of tourists visit the area to see the bridge as it is the best known low-water crossing.
11
Shimanto Accommodation
*The images of the accommodation facilities are for illustrative purposes only
25 minutes by train from Kubokawa Station to Tosakure Station and then 5 minutes on foot
12
Kure Taisho Town Market
The Kure Taisho Town Market, which consists of a shopping arcade and street stalls, has been popular with local residents for more than 100 years as their main source of food. The market becomes crowded with many shoppers at around 11 a.m. when fish just landed by local fishermen are put on sale. Not only fresh fish but also vegetables and fruits are available at the market, along with a variety of side dishes prepared by fishermen's wives. Special "kaisendon" (Kuredon), a bowl of rice topped with fresh sashimi (sliced raw fish) of one's choice, is particularly popular.
55 minutes by train to Kochi Station from Tosakure Station
13
Kochi Tabi Hiroba (Kochi Travel Plaza)
The Kochi Tabi Hiroba, found in front of JR Kochi Station in the center of Kochi Prefecture, is something all visitors to the area should stop by and see at least once. It's a great starting point for Kochi sightseeing. At the Kochi Tourist Information Center, "Tosa Terrace", they have all the sightseeing information tourists could want for a fun trip around Kochi. Inside, the general tourist information desk is decked out in the style of "Machiya" traditional townhouses. They have information on all the tourist sites and the best food in town, as well as on lodgings such as hotels, information about delivering your luggage to your accommodation, and of course, they sell public transport tickets. They have pamphlets on tourist sites and activities, and a corner for introducing seasonal sightseeing information in Kochi Prefecture.

The Kochi Tabi Hiroba also boasts a display of items from the ancestral home of historical patriotic hero, Ryoma Sakamoto, via the Bakumatsu Patriot Film Hall. These items were used in the filming of the Taiga drama "Ryomaden" about Sakamoto's life, and inside the building is a reproduction of the set used in filming. The set is a masterful replica of a Bakumatsu building, and will charm viewers whether or not they're fans of this historical period, which marked the end of Shogunate rule. You can also take a photo with someone dressed as Ryoma for a fun trip through time into Bakumatsu Japan. Also located in the same building is the Tosa-ya Shop, with all the Kochi souvenirs and regional products you could want. They also sell packs of Kochi sweets to eat while you take a break. Please stop by at the Kochi Tabi Hiroba to complete your Kochi Prefecture experience. They'll give you information on beautiful sights and activities, and help you to get in touch with nature, historical landmarks, and delicious local cuisine.
14
Hirome Market
Hirome Market is a commercial facility located next to Kochi Castle. It is also a place for locals and visitors alike to fill their stomachs with not only Kochi"s local cuisine, but also more international flavors. The inside of the nostalgia-inspiring market building is packed with approximately 65 street stall-style restaurants, busy fresh fish and meat shops, unique knickknack shops, and clothing boutiques.
With tables throughout, customers can get takeout from different restaurants and casually enjoy a variety of foods. Although you may notice people drinking during the day in the market, this too is a sight typical of Kochi, a place where the locals are known to like drinking.

A bar area called "Hirome Bar" opened in the market during 2016, as well. Whether Italian, Spanish, or French, the food options here are made to pair well with alcohol. Feel free to walk around with a drink in one hand.
Hirome Market is also a great place to buy Kochi souvenirs and find information on tourist attractions, so it"s worth a visit for anyone traveling to the prefecture.
Hirome Market could be called "Kochi"s Kitchen," but that name comes from Shigeaki Hirome Fukao, chief retainer to the feudal lord of Tosa (present-day Kochi) at the end of the Edo era (1603 - 1868). A renowned minister who had served under four successive lords, Shigeaki Hirome Fukao was well loved by the people of Kochi City. Even after time went by and Hirome"s home was no more, the area was still known by locals as the "Hirome Mansion." Later, the area became home to the "Hirome Market," driven by locals" desires to revitalize the region as well as Kochi"s food culture.
15
Kochi Castle
Fifteen structures at Kochi Castle, including its tower and the Otemon main gate, have been designated by the national government as important cultural properties. The castle was originally built in 1603 on the order of Yamauchi Katsutoyo, lord of the Tosa domain, but was burned down in a massive fire in 1727. The current castle tower was rebuilt in 1749.
Kochi Castle is Japan's only castle where all the structures constituting its main building have been preserved. Since the castle's structures are compactly situated, you can see its most important parts in a short period of time. Its tower is one of the 12 castle keeps that are still preserved in Japan. Kochi Castle is known as a popular photo spot because it is Japan's only castle where you can capture both its Otemon and its tower in a single shot.
16
Sakamoto Ryoma/Katsurahama Beach
Sakamoto Ryoma (1835-1867) was born in the castle town of Kochi in 1835. He was the man who created an opportunity to overthrow the Tokugawa shogunate. While there were groups that were thinking of toppling the Tokugawa regime by force, Ryoma proposed overthrowing the shogunate in a peaceful fashion without war. The Tokugawa regime accepted his proposal and abdicated political power to the imperial court. He was active in many fields, and when he was 30, he launched Japan's first shipping and trading company called "Kameyama Shachu" in Nagasaki. He is said to have been the first person in Japan to go on a honeymoon. He traveled throughout Japan in the last years of the Edo period until he was assassinated in Kyoto on his 33rd birthday. There are many spots related to Ryoma in Kochi Prefecture. He continues to attract new admirers for his dramatic life.
Because of his great achievements, a Ryoma festival is held on the Katsurahama Beach in Kochi City on Sunday around his birthday (Nov. 15) every year. During the festival, there are many events such as the unveiling and offering of a huge birthday cake and the performance of the traditional Japanese "Yosakoi" dance to celebrate Ryoma's birthday.

The beach is one of the most picturesque spots in Kochi Prefecture. Located at the entrance to Urado Bay, it stretches in an arc between Cape Ryuzu and Cape Ryuo. A deep green pine grove behind the coast, five-colored beach gravel and the azure ocean chime perfectly with one another like a miniature garden to produce a stunning landscape. The beach has been known since ancient times as a popular venue for viewing the moon. The lyrics of "Yosakoi-bushi," a traditional folk song in Kochi Prefecture, partly read: "The popular venue for viewing the moon is Katsurahama…" A bronze statue of Sakamoto Ryoma, who played a key role in overthrowing the Tokugawa shogunate in the late 19th century, stands on Cape Ryuzu, situated at the east end of the beach, and faces the raging waves of the Pacific Ocean. The area around the beach is designated as "Katsurahama Park." Many stalls and shops line the park, shared with the Tosa Dog Museum and the Katsurahama Aquarium. The Sakamoto Ryoma Memorial Museum stands on the mountainside in the park.
17
Kochi Accommodation
*The images of the accommodation facilities are for illustrative purposes only
60 minutes by train from Kochi Station to Oboke Station and then 30 minutes on foot
18
Oboke and Koboke Gorges
An emerald green water surface, white rock faces, and cliffs jutting straight up to the sky are colored by fresh verdure in spring and by colored leaves in autumn. Three kilometers downstream from Oboke is the place called Koboke.
19
Vine Bridges in the Iya Valley
In ancient times the local people built many of these bridges for daily travel, using vines that grow wild in the mountains, yet only a few vine bridges still remain today. Looking down while crossing is enough to put butterflies in any visitor's stomach. Recognized as one of three kinds of unusual bridges in Japan, they are designated as an important folkloric property.
30 minutes by car

20
Ochiai Village
The many thatch-roofed houses built on the steep slopes of the mountains here are protected by their designation as nationally important districts for groups of historic buildings.
21
Tokushima Accommodation
*The images of the accommodation facilities are for illustrative purposes only